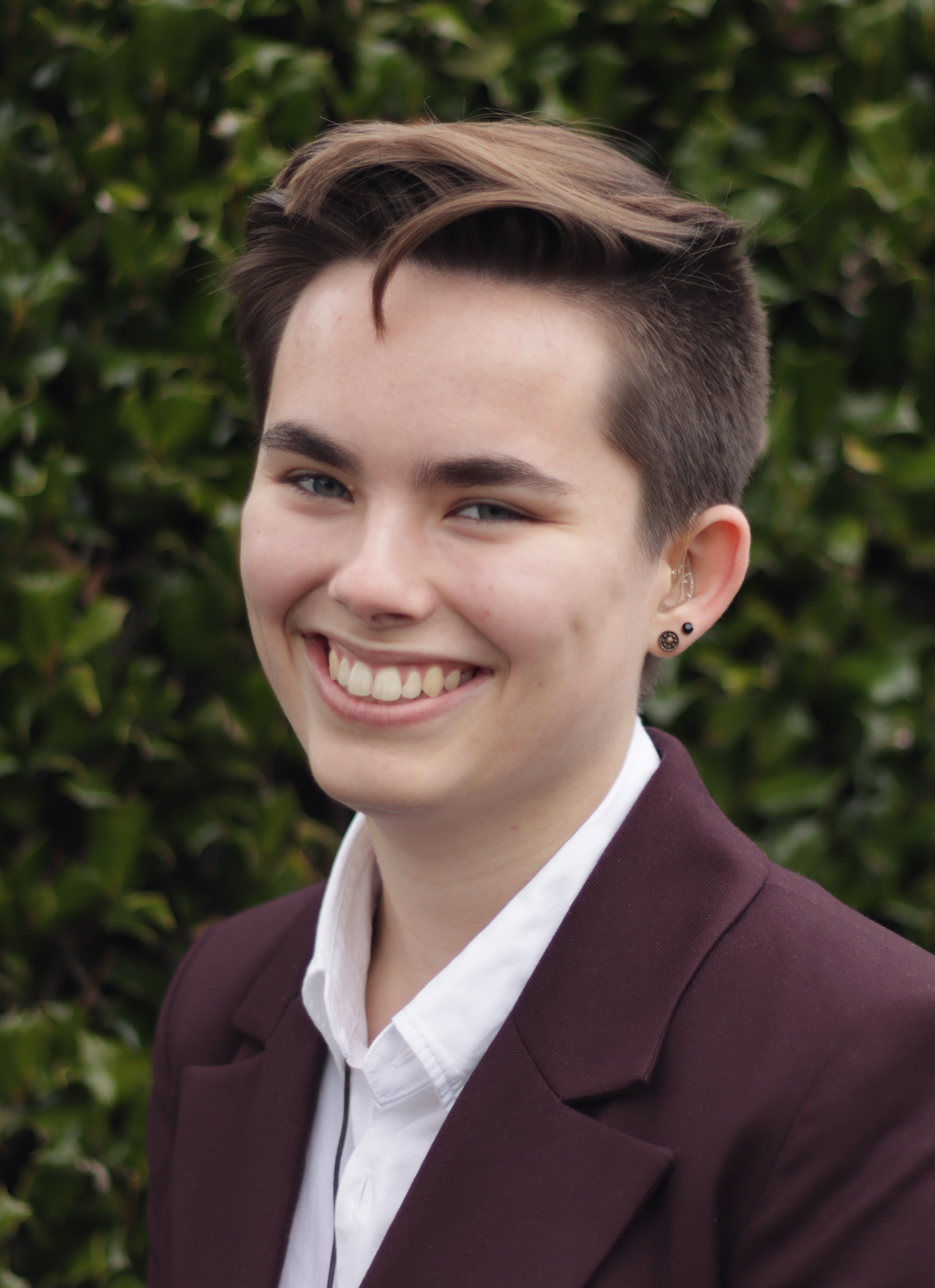 Hello!
I'm Ellie Poulin, a graphic designer based in Burbank, California. I'm originally from Portland, Oregon, but I've made Burbank my home for the last four years. I graduated summa cum laude from Woodbury University with a BFA in Graphic Design in May, 2021.
Aside from packaging design, environmental graphics, web design, typography and various other aspects of graphic design, I also enjoy baking, interior design, K-pop, writing letters, drinking good tea, and tending to my houseplants.
I enjoy experimenting with different styles of design. I also love bringing handmade elements to my work, whether it's handwriting or a bit of watercolor.  
I'm incredibly passionate about sustainability (see my thesis project on plastic pollution
here
) and cultivating a deeper relationship with the earth. If there's a way I can make a project more sustainable, I'll do my best to make it happen!
Contact me:
poulin.ellie@gmail.com  |  503.810.8247  |  
LinkedIn
My full resume is below. If you'd like to download a PDF version of it, click the button below.
Qualifications
Resourceful, practical problem solver
Organized, pleasant, honest, responsible, respectful, creative
Quick learner and an articulate communicator
Strong independent worker as well as a collaborative team member

Skills
Typography, illustration, package design, motion graphic design, logo design, environmental graphics, UI/UX design, print design 
Adobe: Photoshop, Illustrator, Indesign, XD, After Effects
Other: Microsoft Office, Google Suite, Sketch App, copywriting, Facebook Ad Manager, and basic HTML and CSS

Work History
Graphic Design Intern at Woodbury University (September 2020–July 2021)
Worked collaboratively on interdisciplinary team to create COVID-19-related signage
Helped design, print, and install large-scale environmental graphics on campus
Replaced existing signage with cohesive, clear, and aesthetically pleasing graphics
Graphic Design Intern at Innovate Marketing Group (May–August 2020)
Created graphics for IMG's social media accounts and online ads
Updated IMG's brand guidelines/style guide
Created motion graphics to explain IMG's services for virtual events
Writing Tutor at Woodbury University's Writing Center (January 2018–October 2020)
Worked in one-on-one appointments helping students from a variety of majors with ideas, organization, and grammar for their writing assignments
Created posters for events for both Writing Center and Math Tutoring Center
Redesigned websites for both Writing Center and Math Tutoring Center
Sales Associate at Lucky Brand Jeans (June–August 2019)
Specialized in Lucky Brand Jeans product knowledge 
Helped customers find jeans and other fashion items to fit their style preferences
Kept store looking clean and tidy
Awards
Graduated summa cum laude
Excellence in Design Studio (Awarded by Woodbury University department of Graphic Design)
Outstanding Body of Work- First Year, Second Year, Third Year (Awarded by Woodbury University department of Graphic Design)
2019 GD USA American Web Design Award
2021 GD USA Student to Watch
Extracurricular Activities
Graphic Designer for Woodbury Arts Association 
Created posters to advertise campus events
Helped set up and run events
President of Student Sustainability Council
Organized and ran events and workshops on campus
Advertised council meetings and events by posters, social media posts, and word of mouth
Created posters for events and content for Instagram
Interests
Art & design, watercolor, baking, sustainability, tea, mythology, letter-writing, gardening