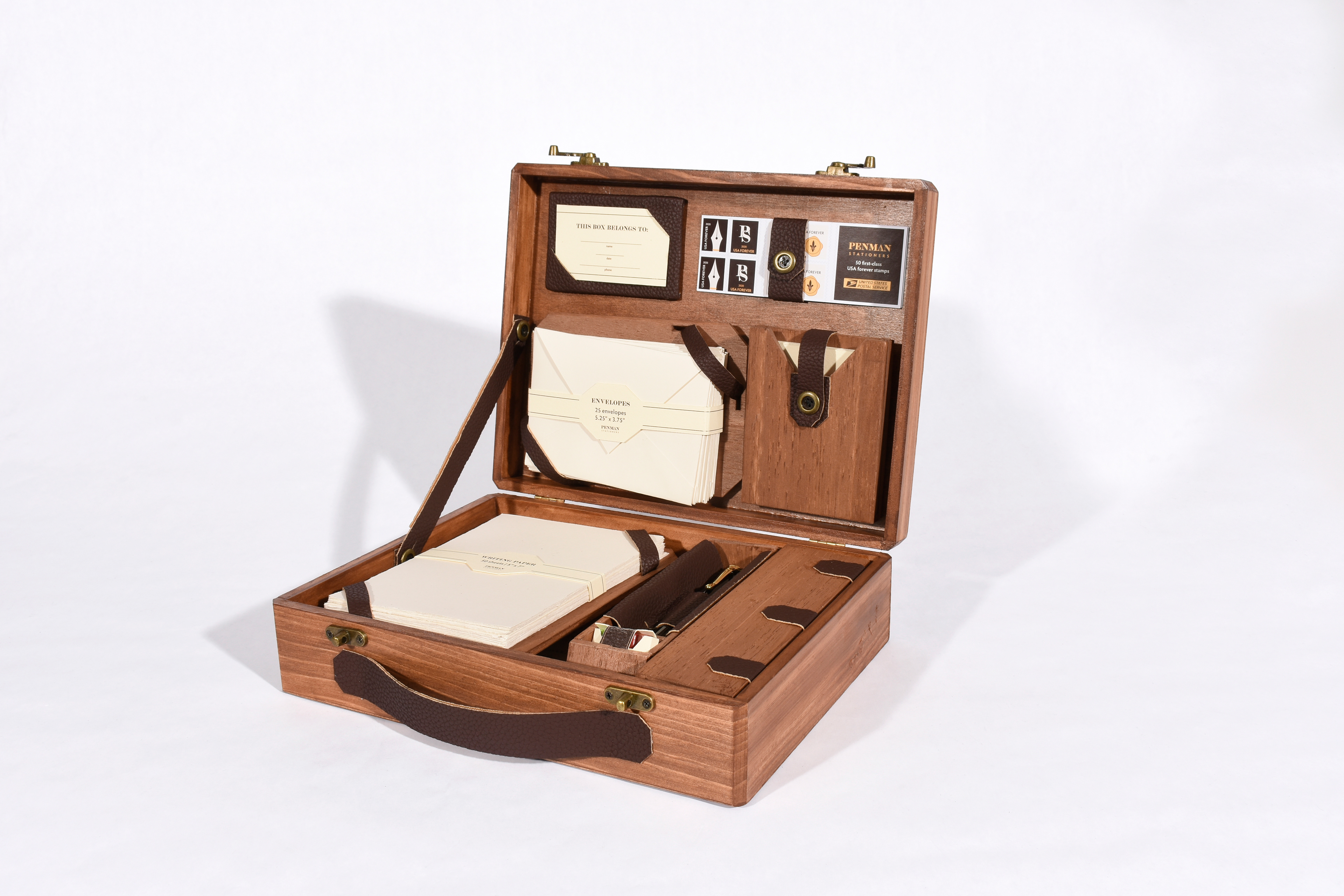 The Task
Create packaging for a family or kit of items, speaking to a specific target audience. 
The Solution
Much of our communication today is done digitally, which is cost effective and efficient. However, everyone loves to receive a letter, so Penman Stationers' To & From letter writing box encourages writers to take the time to write a letter to someone they care about, even if it's short. Many other stationery and letter-writing sets online have a more feminine, pastel aesthetic, so the To & From box goes the opposite direction: a masculine, analog approach puts the emphasis on materials and the tactile experience of writing a letter. 

The writing box contains letter writing paper, envelopes, a fountain pen with extra ink cartridges, a wax sealing kit, a set of letter writing prompt cards, postage stamps, a card for the owner's name and phone number, and a keepsakes box to hold letters and paraphernalia received.